Our Chocolates
Alaska has world class beer, food, and wildlife, we should have world class chocolate too. Our goal is to use Alaskan flavors and ingredients to make some of the best chocolate in the world. 
We specialize in dark chocolate that is loved by both dark and milk chocolate fans.
We create chocolates with balance and smoothness, so we mix specific types of ingredients together, or roast our cacao a little more or a little less. Give them a try and let us know what you think.  
SHOP ONLINE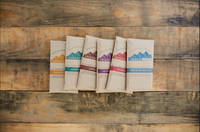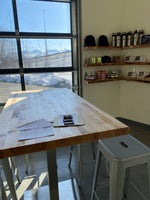 Visit Us
We have a tasting room and retail space in our chocolate factory at:
700 W 59th Ave STE A Anchorage, AK 99518
Hours:
Tues to Sat - 10am to 6pm
Sun and Mon - Closed
We have our packaged products, as well as tasting room only goodies like drinking chocolate, brownies, and chocolate flights. So stop by for a visit! (You can also order on our online store and pickup!)